The Omen 666
Well Hollywood continues it's neverending quest for unoriginality! So many remakes and not many truely original films anymore. Corporate film making sucks! Here's another example: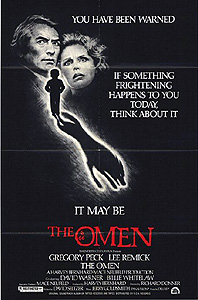 20th Century Fox has hired Behind Enemy Lines and Flight of the Phoenix helmer John Moore to direct The Omen 666, reports Variety.

The film is a remake of the 1976 horror classic about the arrival of the Antichrist in the home of an unsuspecting family.

Dan McDermott is writing a script that contemporizes the story. The project is on a fast track, as the studio has set a tentative October 3 start date.